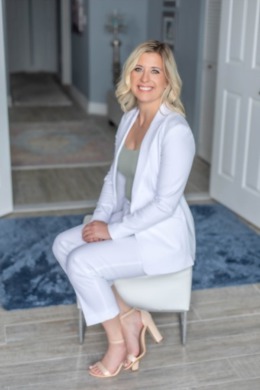 Jessica has always loved the sunshine state. Born in Georgia and raised in Florida, she developed an appreciation for the region's never-ending sunshine early on in life. Now, as a real estate agent, Jessica wants to help others find their perfect slice of sunny South Florida.
Eager to assist anyone looking for a home, she became a full-time real estate professional in 2021, earning a top producer award her first year. From first-time buyers to seasoned homeowners and investors, Jessica wants to ensure everyone gets the property they want.
She was drawn to real estate as a way to help others. But more than just matching her clients with their perfect home, she wants each person she works with to feel like a priority and understand the transaction from start to finish. She will spend time getting to know her clients and will educate them about the process, so there are no surprises.
Jessica thrives on taking stressful situations and making them easy and uncomplicated. She is motivated, hardworking, and dedicated to her clients, which she demonstrates through her unparalleled communication skills and exceptional customer service. When you're ready to find your Florida dream home, she is ready to help.